During any period of the year, by appointment, it is possible to book a visit to our nursery in Pistoia.
The customer, also recommended by our sales managers, will have the possibility to personally choose and mark the plants he needs.
Furthermore, during the visit, it is possible to reserve the plants for the following season.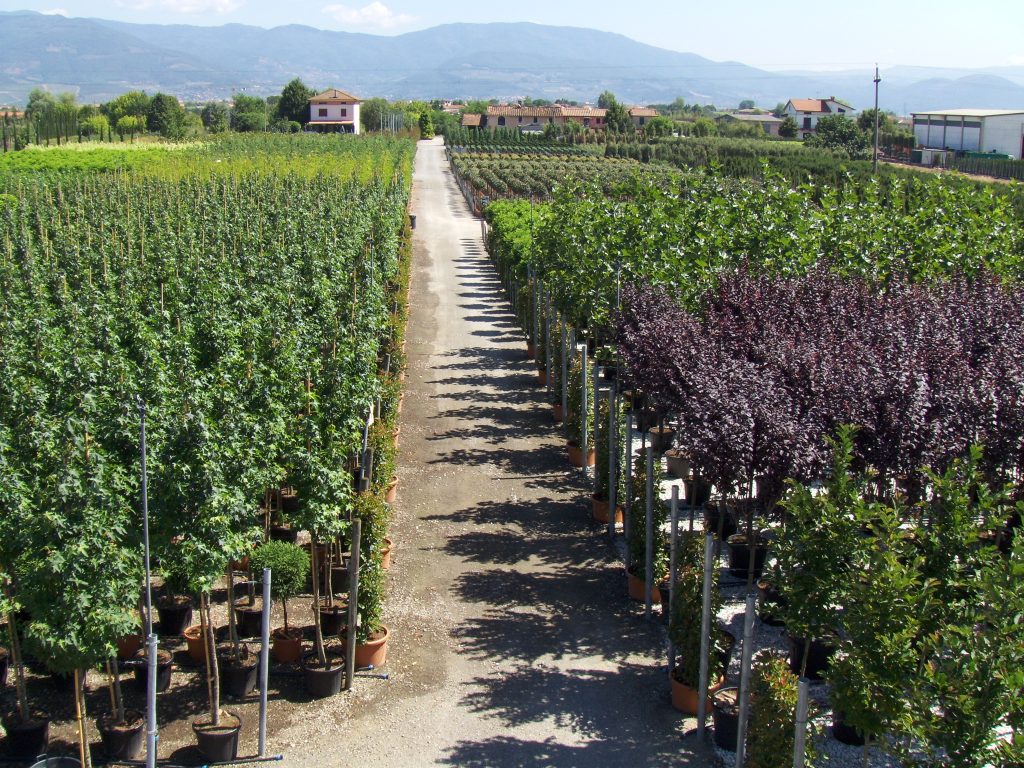 When the customer sends the final order for loading, our team will take care of the choice of plants (documented with photos) and will take care of the labeling of the chosen plants.
Upon request, the customer has the possibility to label the plants with his logo, with the photo of the plant and with the resale prices.
The organization of the truck necessary for the shipment can generally be organized by the customer, however, if this is impossible, we will take care of finding the most suitable solution.
A few days before shipping, the plants are scrupulously checked and prepared by our team, to ensure their integrity during the journey.